Any and every World Cup has seen some amazing teamwork backed up by consistent performances from the Batsmen in particular. Over the years, the cricket world cup has seen some amazing camaraderie on the 22 yards which have led to some history-making iconic moments.
With just 2 days to go for the Cricket extravaganza to begin, here are our best duo picks from the past years!
1. Chris Gayle- Marlon Samuels 372, WC 2015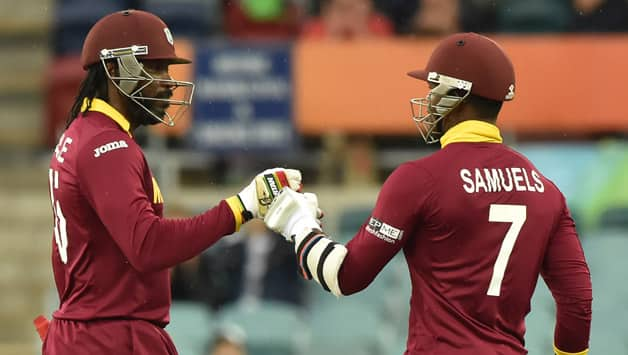 Credits: Cricket Country
vs Zimbabwe at Canberra, it was the time when two Jamaicans absolutely went berserk over the underdogs Zimbabwe. Gayle was in his usual beast mode and scored a double century (215) backed up by some absolute class shown by Marlon Samuels who scored 133 off 156 balls. West Indies won the match by 72 runs after the D/L method came into play.
2. Saurav Ganguly- Rahul Dravid 318, WC 1999
Credits: Sportswallah
Ah! What memories, those beautiful Dada cover drives & such clean square cuts by the Wall have embarked a special place in all our hearts. It was the game when Saurav Ganguly reached his highest individual score of 183 & Jam scored an unbelievable 145 to completely derail the Lankan attack. India scored a mammoth total of 373/6 in their 50 overs against Sri Lanka.
3. Upul Tharanga- Tillakaratne Dilshan 282, WC 2011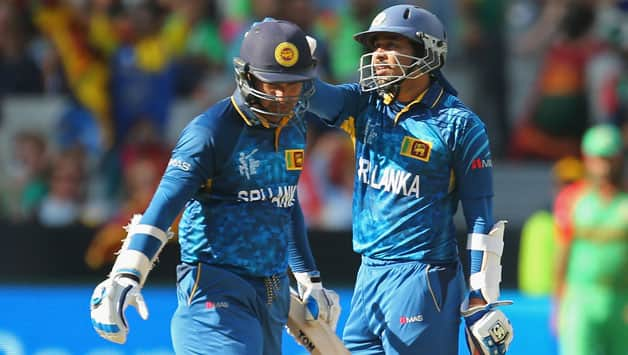 Credits: Cricket Country
The memorable 2011 World Cup saw these 2 openers make a world record of scoring 282 runs without giving away their wicket against, yet again Zimbabwe. Dilshan scored 144 and Tharanga scored 133 helping the Lankans put 327/6 on the board against the hopeless Zimbabweans.
4. David Warner- Steve Smith 260, WC 2015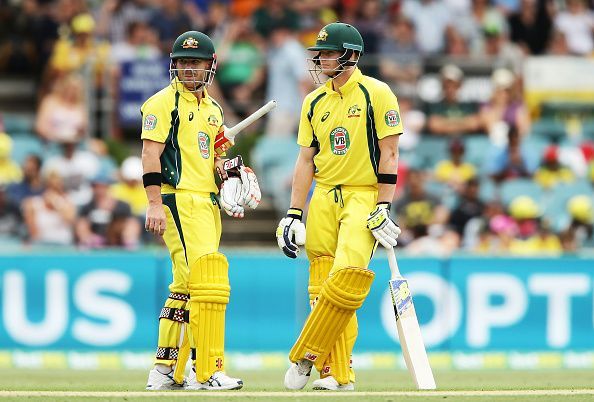 Credits: Sportskeeda
Before their unfortunate ban, this deadly duo completely dominated a timid Afghanistan side at Perth in the 2015 World Cup where they scored a partnership of 260 where Warner scored 178 and Steve missed his century only by 5 runs off just 98 deliveries. Warner was declared man of the match and Australia won the match by 275 runs.
5. David Miller- JP Duminy 256*, WC 2015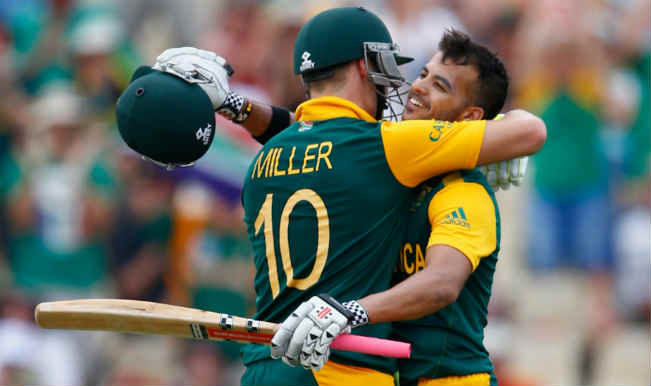 Credits: India.com
Jean-Paul Duminy & David Miller came together vs (we'll let you guess), yes Zimbabwe, and completely took the opposition for a ride scoring an unbeaten partnership of 256 and taking SAF's total to 339 in their 50 overs. Zimbabwe replied well as they scored 277 but 339 was too much to ask for. Miller scored 138*(92) & JP Duminy scored 115*(100) to create one of the most cherished memories in World Cup Cricket.
Let's which duo does the dance this year. Our money is on Rohit-Dhawan to show the world some Hitman skills powered with a Gabbar attitude.
Loved the Blog? Let us know in the comments below. Also, don't forget to Download the BalleBaazi App now for the Most Amazing Fantasy Cricket Experience. Lots of Winnings & Offers to Cash In.
Download link: https://ballebaazi.app.link/9KH9MQi3kQ