46 years ago, the 'God of Cricket' was born. He was destined to put India on the map and carry the country's pride on his shoulders. But little did he know that he will become the lifeline of India's lifeline – Cricket. BalleBaazi celebrates the man, the myth, the legend – Sachin Ramesh Tendulkar.
When he staged a comeback and silenced the doubters after a series of low scores. The master blaster showed grit and did what he does best – being Godly.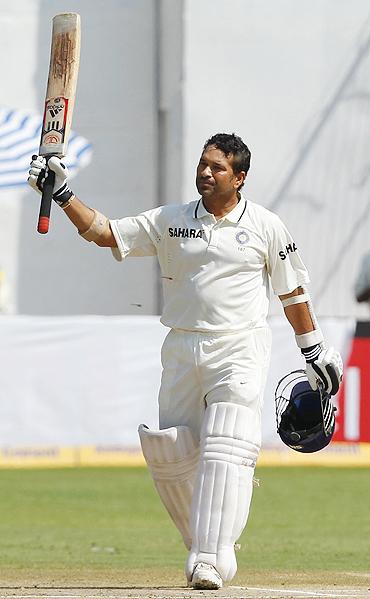 Credits: Sportphotogallery
2. The Rawalpindi Express challenged the Sultan of Multan to hit a hook shot, to which he replied, "Challenge Sachin if you can." The very next ball Sachin hit him for a six. Guess what shot was it! Only he could have done it, right?
Credits: Sportskeeda
3. Hit a Double Century in ODIs when it was just a dream. Many came close, but the God made it happen.
Credits: Scroll.in
4. When he stood up to the Shanestorm and said, "Not Today!"
Credits: YouTube
5. When he shattered Sunil Gavaskar's record of 34 Test Centuries
Credits: CricketCountry
6. Scored a century in the honor of his late father. He put his country before himself, even during such a difficult time.
Credits: CricketCountry
7. Amassed 700 runs in the '03 World Cup
Credits: Yahoo Cricket
8. Reached 50 Centuries
Credits: CricketCountry
9… and then 100
Credits: Scroll.in
10. Voted as the "Greatest Sportsman" of the country
Credits: The Hindu
11. Received the Arjuna Award at the age of just 21
Credits: CricketCountry
12. When Time magazine included his test debut in the "Top 10 Sporting Moments"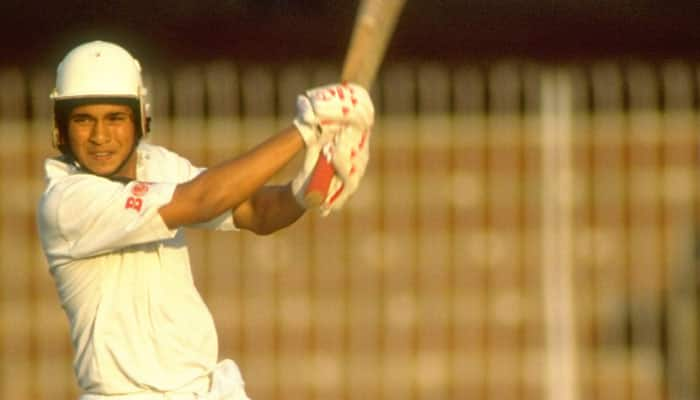 Credits: Zee News
13. Declared as the "Sports Icon of the Year for 21 Years"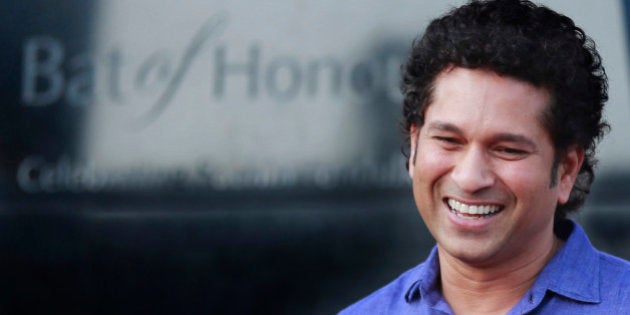 Credits: Huffpost
14. When he became the second Indian to have a stamp commemorated to him
Credits: istampgallery
15. When Don Bradman said, "I see myself when I see Sachin batting."
Credits: Indiablooms
16. When he hit his 49th ODI Century, the most till date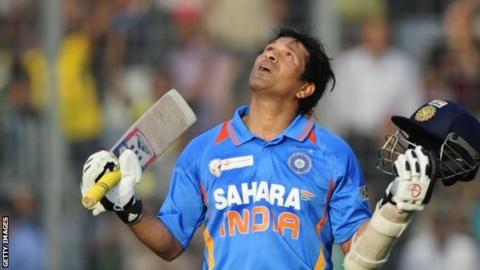 Credits: BBC
17. Won a record-breaking 62nd MoM Award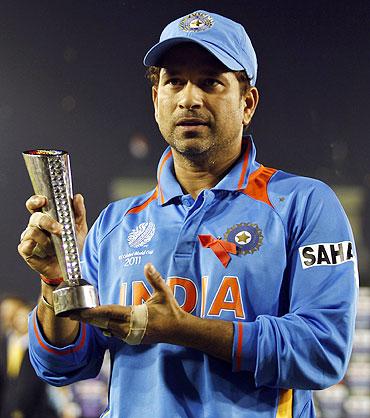 Credits: Rediff
18. When he became the first person to reach the 30,000 runs landmark
Credits: The Telegraph
19. Joined the league of greats like Steve Waugh and Gary Kirsten by becoming the third person to score a century against all the test playing nations
Credits: Cricfit
20. When he played 185 ODIs consecutively because the entire country was dependent on him
Credits: espncricinfo
21. When he humbled the Aussies by becoming the player to receive the most number of MoM awards against them
Credits: Pinterest
22. When he scored over 1000 runs in one calendar year for the 8th time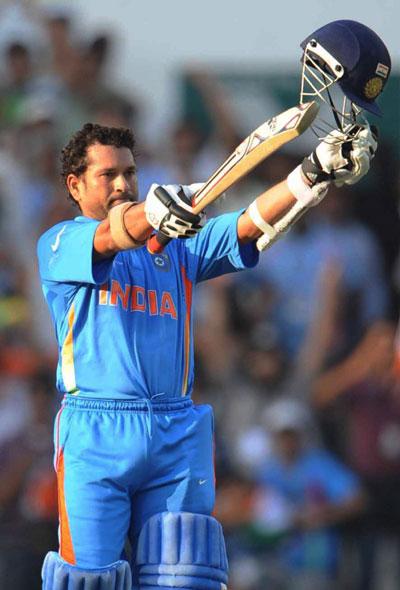 Credits: Rediff
23. Scored a century in all three of his debuts in Duleep, Ranji and Irani Trophy tournaments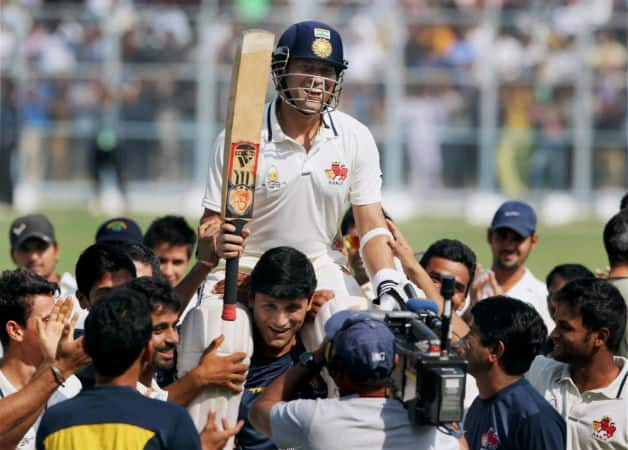 Credits: CricketCountry
24. Rated as the greatest ODI player ever in 2003 by Wisden
Credits: Deccan Herald
25. Stood by his teammates at the crease, becoming a contributor in six 200-run partnerships in ODI matches
Credits: Espncricinfo
26. Became the first and only cricketer ever to have received the coveted Rajiv Gandhi Khel Ratna Award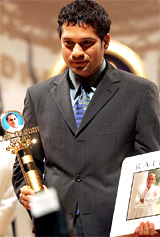 Credits: The Tribune
27. He is indeed one-of-a-kind. He has proved it many times. By becoming the only cricketer to receive Padma Vibhushan, he proved it once again.
Credits: Images99
28. When he led by example and scored 217 runs in a test match against the Kiwis, which was the highest score by an Indian captain.
Credits: Yahoo Cricket
29. He showed he was different when he became the youngest cricketer to debut. He stood his ground against the likes of Wasim Akram and Waqar Younis.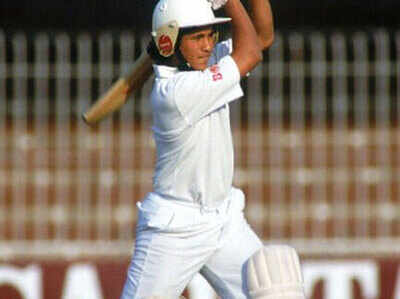 Credits: NBT
30. Received an honorary life membership of the SCG
Credits: Omgsachin
31. Not just batting, God has also shown his prowess in taking wickets. He has 100+ scalps.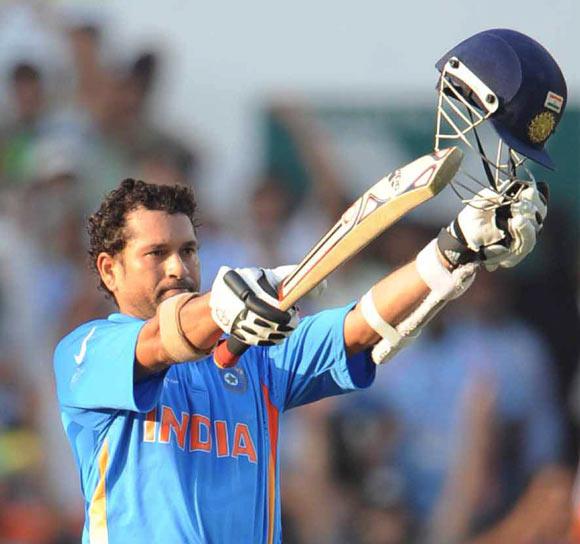 Credits: Rediffmail
32. 15k, 16k, 17k, 18k, he was the first to achieve it all.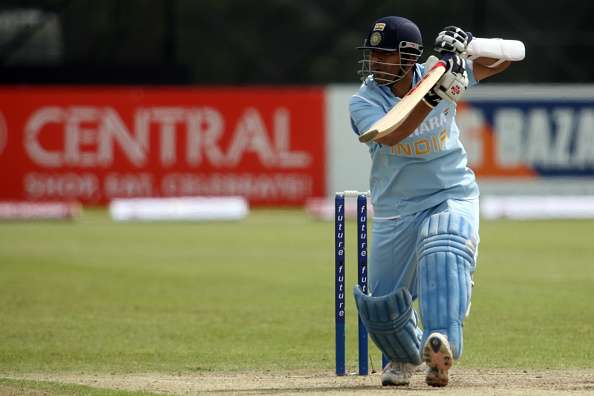 Credits: Sportskeeda
33. God faced his own set of challenges. The Nervous Nineties have gotten him as many as 18 times. Nonetheless, he overcame them all. Imagine what would have been the figure if he had converted it all to centuries.
Credits: The Viewspaper
34. Did not face a single ball in the nets before the '03 world cup, yet managed to win the Man of the Tournament
Credits: Pinterest
35. He announced his presence at the international level when he hit 4 sixes off Abdul Qadir, who was a force to be reckoned with. One small info – He was just a 16 YO back then.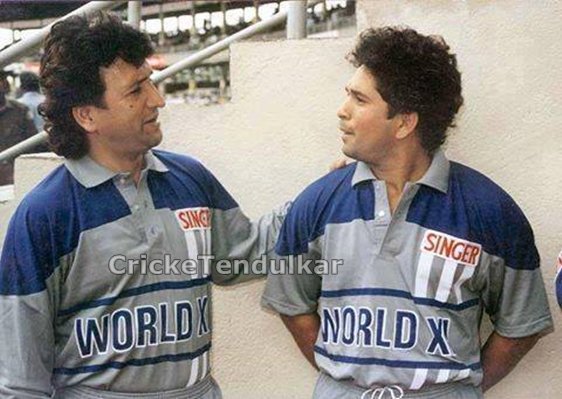 Credits: Twitter
36. First overseas-born player to represent Yorkshire.
Credits: YouTube
37. When he was in top form and ended up scoring a whopping 1894 runs in one calendar year, the most till date.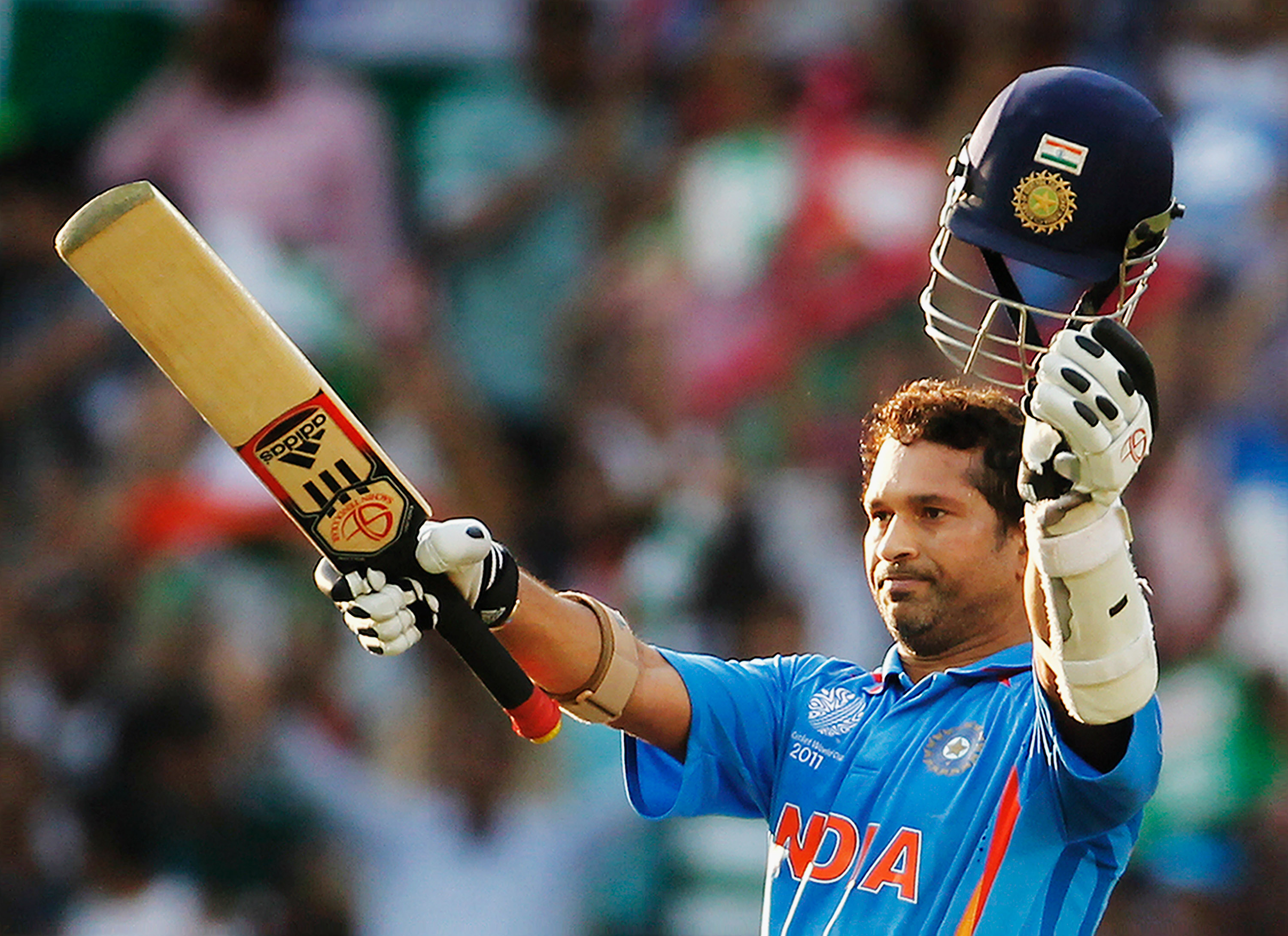 Credits: Sportskeeda
38. He is the only player to have over 100 innings of 50+ runs.
Credits: Enjoy The Game
39. He holds the highest number of MoM Awards in World Cup Tournaments: 9
Credits: IndiaAheadNews
40. Brad Hogg was never able to dismiss Sachin Tendulkar after the latter signed the ball, which dismissed Sachin, on former's request. The sign read, "It will never happen again, Hoggy."
Credits: CricTracker
41. He has hit the most number of fours, 2016
Credits: The Hindu
42. He has the most number of centuries in World Cup tournaments: 6
Credits: ICC Cricket
43. His 141 & 4/38 against Australia is the best all-around performance by an Indian.
Credits: ICC Cricket
44. There was a reason why Indians trusted him every time to rise to the occasion. The man has scored the most number of centuries in tournament finals: 4
Credits: India Today
45. A rare ODI triple is to his credit – 15000 runs, 100 wickets, and 100 catches
Credits: CricketCountry
46. He has hit the maximum number of boundaries, 25 fours in one inning
Credits: The Economic Times
Happy Birthday, Bharat Ratna Sachin Tendulkar. Hope you like this little birthday gift from us.
Credits: Cricinfo
Loved the Blog? Let us know in the comments below. Also, don't forget to Download the BalleBaazi App now for the Most Amazing Fantasy Cricket Experience. Lots of Winnings & Offers to Cash In.
Download link: https://ballebaazi.app.link/9KH9MQi3kQ