After a ripper of a game yesterday, where an unpredictable win over England boosted Pak hopes, Sri Lanka would be looking to do the same today. They were absolutely whirled away by New Zealand as the Kiwis stumbled upon them with a 10 wicket win. What to expect with Sri Lanka vs Afghanistan, here goes:
Sri Lanka's Concerns
Credits: Hindustan
The last time they met, Afghanistan triumphed over the Lankan Lions with an emphatic 91 run victory. They do not have a balanced side and might easily get blown away with a well thumped Afghani power in their 11. Except the Captain all other players were struggling in the previous game as they took up an embarrassing defeat.
Pererra's the Hope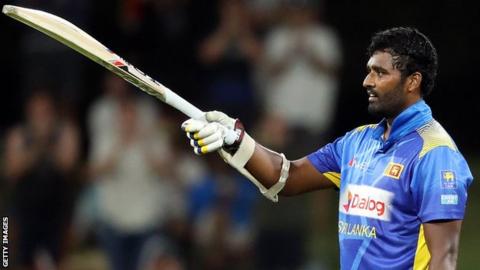 Credits: BBC
In the last game, Pererra did a little cameo and took the Lankans over the 100 mark before perishing to the Kiwi bowling. He'll also have to take over the responsibility of a pacer if Sri Lanka are looking in any which way to win this game & even further in the tournament. He's been a finisher for the team but now is the time for bigger roles.
Overcoming Stereotypes?
Credits: OyeYeah
Afghanistan is a much dominant side today no matter how the world takes them. They're the latest ODI darlings and will have a strong statement to mark their arrival in the World Cup. In total of 3 clashes both teams have a win each but a lot has changed with Afghanistan's development as a cricketing side and they look much dominant today.
Let's hope the best team wins!
Loved the Blog? Let us know in the comments below. Also, don't forget to Download the BalleBaazi App now for the Most Amazing Fantasy Cricket Experience. Lots of Winnings & Offers to Cash In.
Download link: https://ballebaazi.app.link/9KH9MQi3kQ