Records are made to be broken!
The 2019 ICC World Cup is underway with the best cricketers from all over the world battling it out for the coveted title and trophy. The sport reaches new heights every year and so do the players' performance. The players certainly want to put in their best and leave a dent by surpassing records and etching their name in history books. Here's a look at the records that stand tall (due credit to its legends) and also stand a chance of being broken this year.
Fastest one-day international half century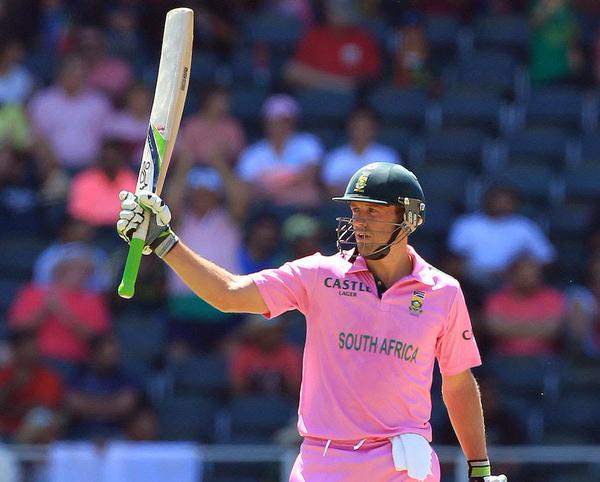 Credits: Sportskeeda
If there is one record that can be broken this edition, it has to be the fastest ODI half century. The record currently is held by AB de Villers and it's no surprise that he also holds the record for the fastest ODI century and 150 runs in an ODI. His fastest one-day half-century came off 16 balls! But with ODIs evolving into a high-scoring and a game of quick runs, this record might have a new holder by the end of the CWC 19!
We've got our eyes on Jos Buttler, Andre Russell, Hardik Pandya and Glenn Maxwell to hit that formidable 50 with some new world class cricket style.
Most Wickets in a World Cup
Credits: Cricket World Cup
The untouchable bowling legend that has the most wickets in a single world cup (26) is Glenn Mcgrath. He is also the leading wicket-taker (71) in World Cup History. With the world cup being held in England which is every pace bowlers paradise, this record might just be broken this time with a few of the world's top bowlers aiming to bring their team laurels.
Highest Score in a World Cup Game
Credits: Cricket Country
The 2015 ICC World Cup witnessed New Zealand's Martin Guptill stand undefeated at 237 against West Indies and a new record being set for the highest score in a World Cup Game. Chances are someone might surpass the score this edition. The game has changes leaps and bounds and with players like Rohit Sharma, Jason Roy and David Warner hitting the pitches, the breaking of this record seems achievable.
Highest Team Total in ODIs (481/6)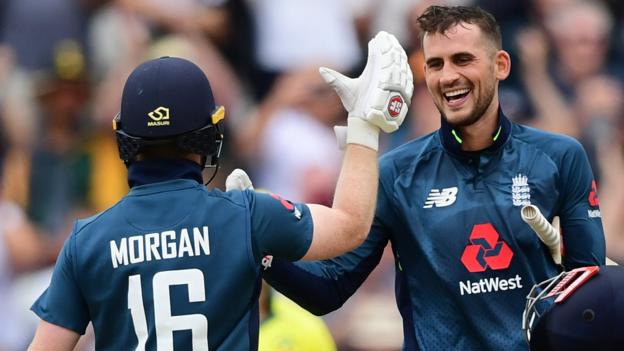 Credits: BBC
Australia holds the record for the highest team total in a world cup game with 417 against Afghanistan, but England holds the record for the highest ODI team total with 481 against Australia in 2018. Both these records stand a chance of being challenged this World cup. 
Most Runs scored in a World Cup
Credits: Yahoo Cricket
The record holder for this one is the little master blaster who scored 673 runs in the 2003 World Cup in 11 matches! He scored 2,278 runs at the tournament – more than 500 more than his nearest rival – at an average of 56.95. A record that has certainly stood the test of time!
Up until this year's world cup format, the record seemed unbreakable due to the lesser number of games. However with the round-robin format being implemented this year, teams get more matches and batsmen get the chance to play quality and consistent cricket. Breaking this is certainly no stroll between the wickets but our eyes on Virat Kohli, Stever Smith, Kane Williamson and Joe Root for this one.
In an ode to the sport and its fierce performance levels, let's not forget the other records that still have to be beaten:
Highest successful run chase: Ireland v England (2011) – 329-7
Fastest double century: Chris Gayle v Zimbabwe (2015) – 138 balls
Most sixes scored at the Cricket World Cup: AB de Villiers and Chris Gayle – 37
Most wickets in consecutive balls: Lasith Malinga v South Africa (2007) – 4 wickets.
Loved the Blog? Let us know in the comments below. Also, don't forget to Download the BalleBaazi App now for the Most Amazing Fantasy Cricket Experience. Lots of Winnings & Offers to Cash In.
Download link: https://ballebaazi.app.link/9KH9MQi3kQ