The World Cup with time, is getting intriguing day by day minute by minute inch by inch. With Afghanistan giving India a run for their money & West Indies almost taking it away from New Zealand coupled with Sri Lanka upsetting England, the tournament is open like never before. Australia vs England is going to be a nail biter for sure considering the strength & mindset of both these teams right now.
Although England are coming from a major setback, their bench strength can not be ignored. Talking of world cup head to heads, England have a win loss ration of 2 to 5 against the current world champions.
Gearing it back up
Credits: India Today
After starting and keeping it real slow during the initial stages of the tournament, David Warner has started to pick up his pace with the strike rate. It's no old news that he's back to making half centuries but the good part is he's looking to get back his trademark batting style. He is the leading run scorer in the world cup till now.
Too much pressure
Credits: India Today
England would be under tremendous pressure against the Aussies who have just lost 1 game against India. They are in great shape whilst the English side are currently being churned under the pressure of being called the favorites this World Cup. England can have a better outing only if Eoin Morgan puts the belief of playing like World Champions into his team. They have the skill, they just need the mindset.
Mr. Starc against Captain Morgan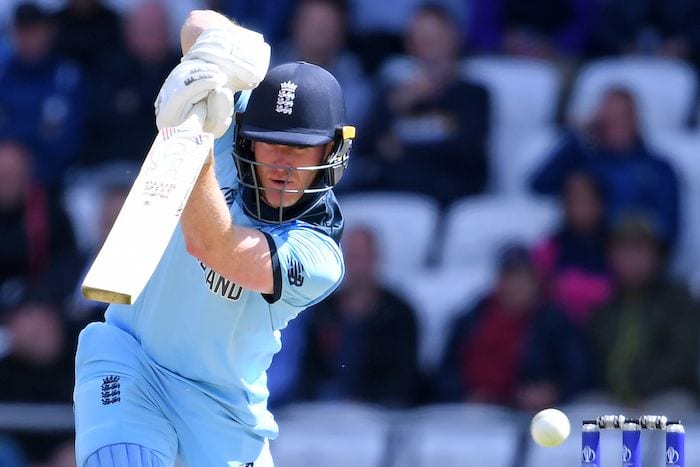 Credits: Cricket Country
The battle is going to be fierce as one of the best bowling attack goes against the best batting line up in this World Cup. The bowling machine of Australia vs the England batting greats will yield to some good cricket that can be played today. Look forward to some quality cricket today and for the sheer brilliant individual contributions.
May the best team win!
Loved the Blog? Let us know in the comments below. Also, don't forget to Download the BalleBaazi App now for the Most Amazing Fantasy Cricket Experience. Lots of Winnings & Offers to Cash In.
Download link: https://ballebaazi.app.link/9KH9MQi3kQ