The Oval is all set & ready for you to break the barriers of caste, religion, creed & color and bring to you the one carnival that unites one and all. Yes, The ICC Cricket World Cup 2019 has begun with 2 big guns ready to go full throttle against each other.
Let us take a look at their head to head:
                                                        Head-To-Head Stats
| | | |
| --- | --- | --- |
| SAF/ENG | In WC | Overall |
| South Africa Won | 3 | 29 |
| England Won | 3 | 26 |
| Tied | 0 | 1 |
| No Result | 0 | 3 |
With even-stevens in the World Cup, this game is going to be a lot more exciting than you can expect. South Africa have to go berserk against the hosts to get their 7th consecutive win.
Amla Ka Hamla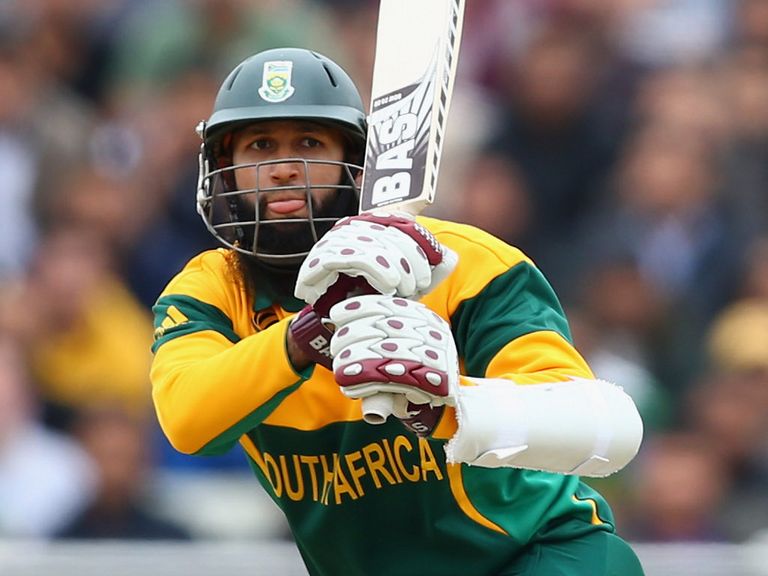 Credits: SkySports
Yes, ladies and gentleman he's the fastest to 2000,3000,4000,5000,6000 & 7,000 in ODIs, give him 90 more and he will be the fastest to 8,000 runs tally. He's going to be the driver of the Protean batting & will be keen to give them a good start even while chasing. Hashim Amla could well be the game changer for South Africa today.
Archer-y on the Right Spot?
Credits: Yahoo Cricket
Jofra Archer, the new find among the ecstatic English squad has already taken the world by storm with his sharp and accurate pace bowling. England have had the worst of the economy rates thus far so they need him to put the breaks on the opposition as they will be looking to capitalize on the flat tracks at home.
Remembering The Time
Credits: Espncricinfo
England won a world cup semi-final way back in 1992 where South Africa needed 22 off 15 balls. Rain interrupted and D/L method switched the tally to a heartbreaking 22 off 1. South Africa have had the chokers tag sealed with them for a long time. Not just this game, but going forward Faf & his men will need to go against all odds to break free from this jinx.
Batting Greats vs Bowling Experts!
Credits: CricTracker
It's a battle of the world's best batting going against the bowling firepower of the most exquisite pace bowlers in Ngidi, Rabada. Steyn might have to miss this one so England might just get a little window to go and dominate the Proteas. With a deep batting line-up you might just get the feeling it could well be England's game but they do have an unsaid 'expectation' pressure.
Let's hope the best team handles the pressure well & wins the WC2019 opener!
Loved the Blog? Let us know in the comments below. Also, don't forget to Download the BalleBaazi App now for the Most Amazing Fantasy Cricket Experience. Lots of Winnings & Offers to Cash In.
Download link: https://ballebaazi.app.link/9KH9MQi3kQ