After a long break and consistent memes over the fact that India have not even begun their World Cup onslaught while other teams have played 2 each. Virat Kohli & co. would be looking to begin their journey on a high since they are close to favorites for the title. Faf & his men would be looking to come back stronger in the tournament after 2 straight losses and a win against India would put them back on track.
South Africa have had clear domination over India with a 46 to 34 win-loss ratio. However, over the past few years it's been India that have completely dominated the Proteas.
Run Machine Against Rollicking Rabada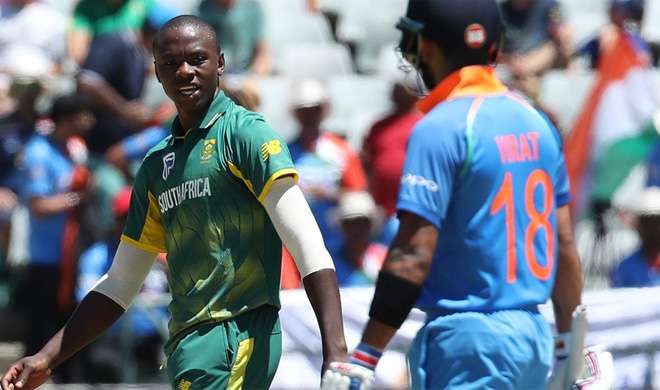 Credits: India TV
After having a thrilling IPL, Kagiso Rabada would be looking to revive his form in this game even though he struggled big time in the last match. After making a strong statement against the Indian Captain's attitude, Kohli would be in no mood to let it go away. It just reminds me about the time, when back in 2003 Shoaib Akhtar challenged Sachin until Sachin made 98(75), ah! what memories.
Hitman's Struggles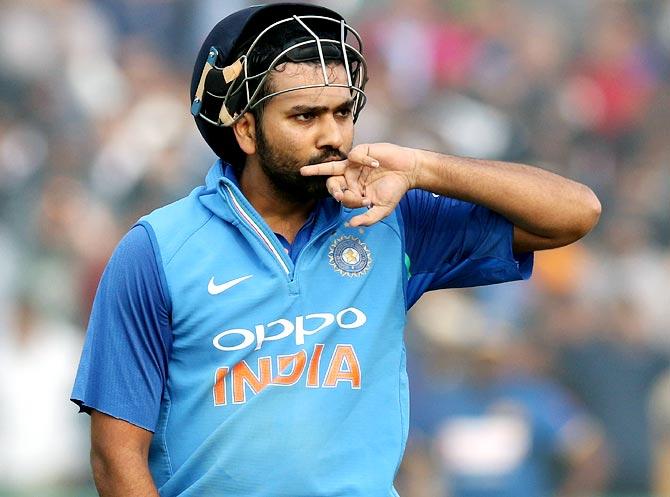 Credits: Rediff.com
Rohit Sharma has been struggling big time since the past few matches and it was this time 6 years ago that he made his start as an opener for the one-day side. Yes, against South Africa only and he made an exquisite 65 runs to make his mark as an opener. A similar innings today and the main man up the order will regain his much-needed confidence and give the team the balance it needs.
Mahi's Good Run vs De Kock's Rampage
Credits: Financial Express
The South African opener has been in sublime touch since the IPL. He's been giving some dream starts to the Proteas since a long time now and will be the key today. While MS Dhoni, on the other hand, would be looking to continue his good form after the last warm-up game against Bangladesh.
The No. 4 Controversy
Credits: Sports360
Both India and South Africa are looking for a dependable number 4 in KL Rahul & Rassie Van Der Dussen. KL Rahul was phenomenal against Bangla at the no. 4 spot in the warm-up game while Dussen has been trying his best to fill up the vacuum created by AB De Villiers after the latter's retirement.
Let's wish India all the luck in the world to give South Africa a run for their money and begin the WC2019 on a high!
Loved the Blog? Let us know in the comments below. Also, don't forget to Download the BalleBaazi App now for the Most Amazing Fantasy Cricket Experience. Lots of Winnings & Offers to Cash In.
Download link: https://ballebaazi.app.link/9KH9MQi3kQ