An upset is also known as an unexpected result. Certain matches in which one team is in a leading position and is sure of their victory but the opposing team pulls out the ground from underneath them from the jaws of defeat and wins the match. There have been many World Cup upsets since the inception of the same.
As the 2019 World Cup is all over the news with its major wins and unexpected team scores, this would be the best time to look back at some of the top stories in cricket. In the past 10 editions of the 50-over World Cup, there have been quite a number of upsets in history. How many do you remember?
Let's take a look at some of the finest instances in the history of the World Cup:
SRI LANKA BEAT INDIA – 1979
Credits: Espncricinfo
Sri Lanka defeated India by 47 runs at Old Trafford, Manchester. India chose to bat first but Sri Lanka amassed 238-5 in 60 overs. India started well with a 60-run opening stand but kept losing wickets soon after to be all out for 191.
INDIA BEAT WEST INDIES – 1983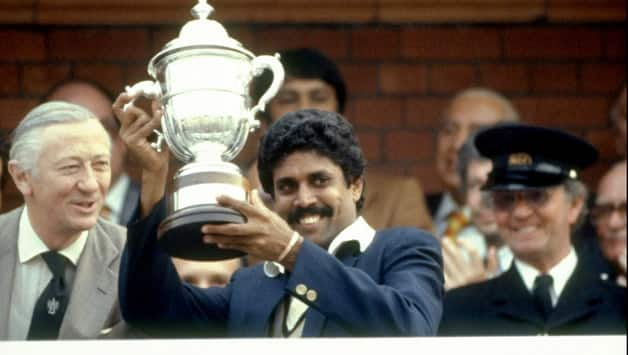 Credits: Cricket Country
One of the most famous wins in Indian cricket history – when Kapil Dev and his team beat Clive Lloyd's West Indies by 43 runs. A high-spirited performance backed up with sharp fielding made India world champions for the very first time. Mohinder Amarnath was awarded Player of the Match for his impressive three-wicket haul for just 12 runs in seven overs.
ZIMBABWE BEAT AUSTRALIA – 1983
Credits: Cricbuzz
Zimbabwe saw one of the most surprising upsets in cricket history when the beat the Aussies by 13 runs at Trent Bridge, England. Skipper Duncan Fletcher was regarded as the hero of Zimbabwe's victory when he scored 69 with the bat and came back with the ball to take 4 Aussie wickets.
KENYA BEAT WEST INDIES – 1996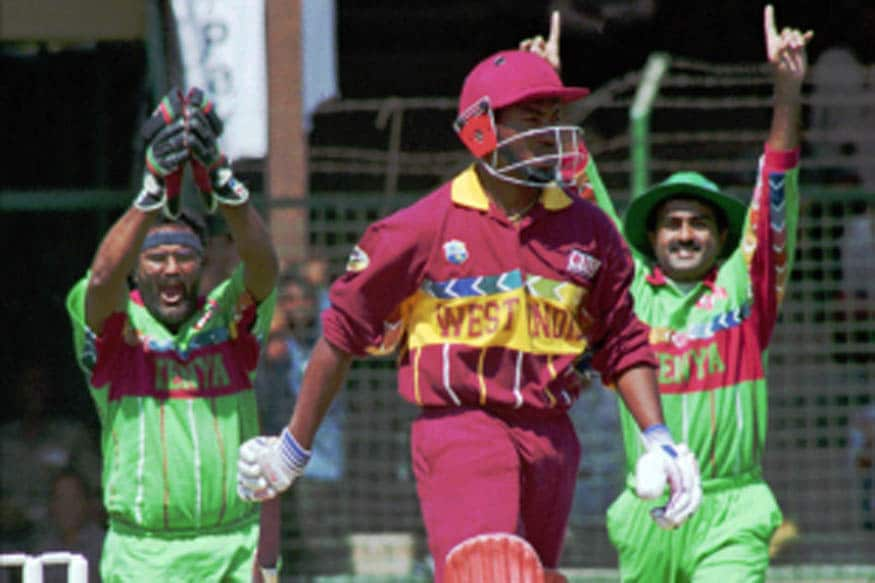 Credits: News18
Kenya stunned the world, esp. West Indies with a remarkable victory in Pune. Kenya's total of 166 was expected to be a piece of cake for West Indies but the Caribbean batting line-up collapsed like ninepins to be dismissed for 93, thanks to the three-wicket hauls of bowlers Rajab Ali and Maurice Odumbe.
BANGLADESH BEAT PAKISTAN – 1999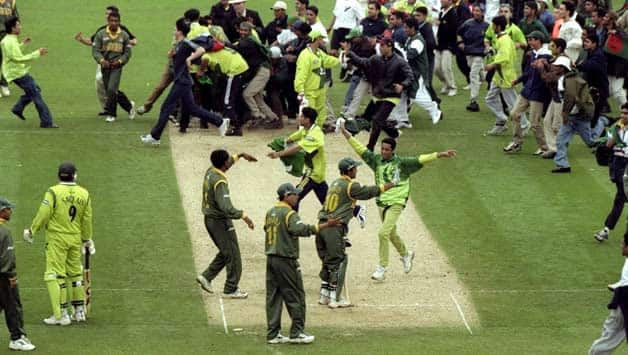 Credits: Cricket Country
Bangladesh caused a major upset after beating Pakistan by 62 runs. Wasim Akram's team couldn't chase down a target of 224 due to impressive bowling by Khaled Mahmud (3 wickets for 31 runs) and turtle running between the wickets.
BANGLADESH BEAT INDIA – 2007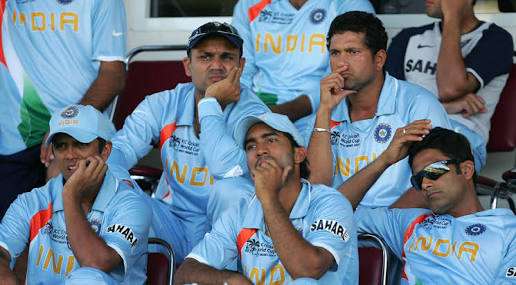 Credits: Sportskeeda
India was expected to roll over Bangladesh in their 2007 opener. However, India's tall batting order consisting of Ganguly, Sehwag, Tendulkar, Dravid and Yuvraj Singh could only gather 191 runs in 49.3 overs. Bangladesh, on the other hand, riding on fifties from Iqbal, Rahim and Al Hasan, went home with a 5-wicket victory shocking everyone.
BANGLADESH BEAT ENGLAND – 2015
Credits: India.com
Bangladesh posted a healthy target of 275 runs, helped by a century from Mahmudullah (103 run out) while playing in the Pool A match against England. The Bangladeshi team was backed by an impressive bowling performance from Rubel Hossain (4 wickets in 9.3 overs), cut short England's World Cup campaign by outing the team for a score of 260 runs.
IRELAND BEAT WEST INDIES – 2015
Credits: Cricket Country
Ireland defeated West Indies in their Pool B match, just after emerging victorious against Pakistan and England in their last 2 WC campaigns. Due to Paul Stirling's and Ed Joyce's brilliant knock of 92 and 84 runs respectively, the team managed to chase the target of 307 within 45.5 overs, winning by 4 wickets.
IRELAND BEAT ENGLAND – 2011
Credits: BBC News
Kevin O'Brien handed over a thrilling win to Ireland, defeating England in Bengaluru. The Englishmen had the match handled after scoring 327/8 but Kevin came along and raked in 113 runs in 63 balls to mark a historic win in Ireland's cricket history.
Loved the Blog? Let us know in the comments below. Also, don't forget to Download the BalleBaazi App now for the Most Amazing Fantasy Cricket Experience. Lots of Winnings & Offers to Cash In.
Download link: https://ballebaazi.app.link/9KH9MQi3kQ