The only undefeated team goes against the team that almost ended the winning streak of another competitor. It's India vs West Indies at the Old Trafford today as the tournament enters into the latter half phase. It's a crucial game as both teams already know the conditions well enough after they've faced Pakistan & New Zealand respectively.
India holds a slight edge when it comes to World Cups with a win-loss ratio of 5 to 2 to the Caribbean crew. Let's see what are the pointers to talk about as the two time World Champions clash against each other.
The Middle Order Concern
Credits: MensXp
Indian batting order got exposed big time in their previous outing against Afghanistan. A lot depends on the top 3 because the number 4 concern still haunts wherein Vijay Shankar has tried his best to cement his position. Pant might still not get a game as India would like to first fix their semi-final spot after today's match.
Losing the Caribbean Grip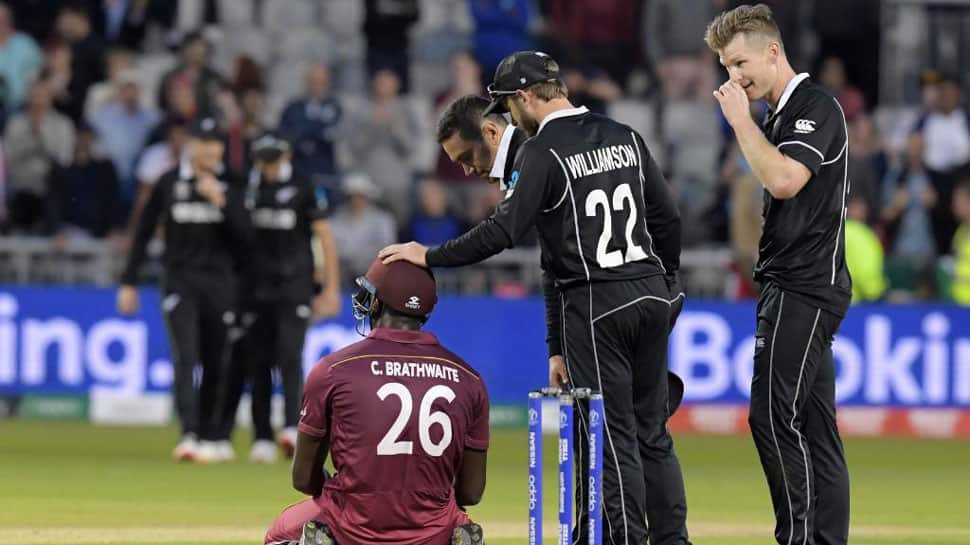 Credits: Zee News
"It's a camp of T20 players", rightly said by Shoaib Akhtar a few days ago. West Indies are a power-packed side filled with big hitters like Hetmyer, Gayle, Holder, Braithwaite. Even in the absence of Russell, the team looks as dangerous as ever but even with the class of Hope in the team, they lack the consistency and have always lost the grip of games in crucial stages.
Midas Touch to be Back?
Credits: Deccan Herald
After some huge speculations on his slow strike rate & lack of positive intent against Afghanistan, MS Dhoni would be looking to break the shackles and get his game on point. He has always risen to the occasion in crucial stages and made epic comebacks. Legend for a reason, we believe Mahi Aaj toh maarega!
Our Prediction
Credits: India Today
The pitch is a batting paradise and team batting first has won games here thus far. Whether you look at India vs Pakistan or New Zealand vs West Indies there was an unsaid pressure chasing at this ground considering the mammoth total potential this ground possesses.
We are looking forward to a 350-around score in the first innings and if India are the ones chasing it, they'll surely reach it but not so sure about the Windies.  We would go with India on this one as they proceed to cementing their position in the semi-final of the World Cup 2019.
May the best team win!
The Result
So, as we discussed the match went the 'Mahi way' & we so loved it. Clinical performance by India overall although there were still loopholes regarding Vijay Shankar's performance but we managed to win by a healthy 125 runs.
India: 268/7
West Indies: 143 all out
MOM: Virat Kohli 72(82)
Mohd Shami took 4 wickets for the second time on a trot backed by some incredible bowling from his colleagues in Bumrah, Pandya, Chahal & Kuldeep
Loved the Blog? Let us know in the comments below. Also, don't forget to Download the BalleBaazi App now for the Most Amazing Fantasy Cricket Experience. Lots of Winnings & Offers to Cash In.
Download link: https://ballebaazi.app.link/9KH9MQi3kQ