The action-making machine, the Indian Premier League (IPL) 2019 is gearing up to take the cricket fans and enthusiasts on a roller-coaster ride. Let us reflect on the golden moments, innings and phenomenal performances from the past years which are worthy of admiration.
Following is a list of revered performances of various players in the previous years:
#1 Murali Vijay
It was the third edition (2010) of the Indian Premier League (IPL) when the right-handed batsman, Murali Vijay created a spectacle on the cricket ground. Vijay teamed up with Australian Albie Morkel for a stupendous partnership of 152 runs. It was in the year 2010, playing for Chennai Super Kings (CSK) when Vijay shot to IPL fame, scoring an astounding 127 runs off 56 balls. This score included 11 sixes.
This never-to-forget event eventually helped CSK score a brand new IPL record as a team. This was a record for an Indian batsman in the IPL!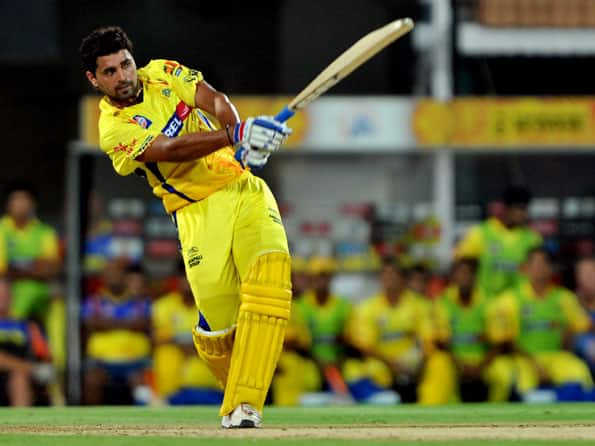 Picture Credit-Sportskeeda.com
#2 MS Dhoni
Last year saw a remarkable line-up of events in the IPL history as our beloved Dhoni took over the show. He made his opponent, Royal Challengers Bangalore mere spectators on the field as he hit 70 runs off 34 balls.
Dhoni being his usual self came in when CSK was practically struggling at 74/4 and as expected the downswing was turned into an upswing!
His performance was an unbelievable one with 7 sixes and a boundary to lead CSK to a five-wicket victory!
Picture Credit- Crictracker.com
#3 Chris Gayle
It would be a mortal sin to not include Chris Gayle in this list. The year of 2013 has been etched into the history of Indian Premier League as Gayle hit the fastest 100 in just 30 balls for his team Royal Challengers Bangalore. He further scored a staggering 175, which was the highest by an individual in an innings at that time.
This unmatchable score was achieved by hitting a jaw-dropping 17 sixes and a cherry on the top called a single boundary! Everything about that inning was worth reaching the records and it did!
Picture Credit- LiveInStyle.com
#4 Jacques Kallis
Playing for the Kolkata Knight Riders (KKR) in the year 2013, Kallis came across as a perfect all-rounder for the team. He scored 41(27) vital runs during his time with the bat. Additionally, he took down two significant wickets in the openers for Sunrisers Hyderabad. He also managed to send the invincible, Thisara Perera to the pavilion.
All the events helped him reach figures worth dreaming for, 3 wickets conceding only 13 runs! An all-round performance to remember for a long long time in IPL history!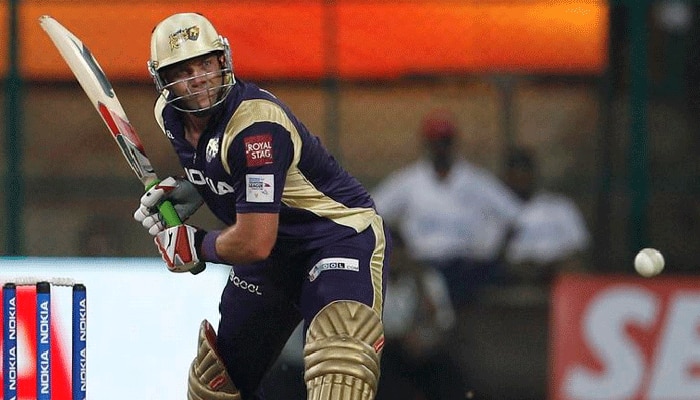 Picture Credit- ZeeNews.com
#5 Sourav Ganguly
Called as Dada with love, Ganguly has won hearts of millions in India and abroad. After retiring, Ganguly played for Kolkata Knight Riders (KKR) and made it worth everyone's while.
It was a match against Deccan Chargers when Ganguly in partnership with David Hussey took their opponent with a storm. While Hussey scored 57 runs off 29 balls, Ganguly accumulated 91 runs off 57 balls. It was a partnership deserving of adulation & the Bengal Tiger roared with his full might.
Picture Credit- Sportskeeda.com
#6 Brendon McCullum
Our readers might think that the writer of this blog is being biased towards Kolkata Knight Riders but we cannot simply help it. Brendon McCullum too, like many recipients of this list is a player who played for KKR. It was the first IPL match ever & McCullum's innings proved to be a dream start to this Indian Cricket revolution!
He was playing against Royal Challengers Bangalore (RCB) when he scored 158 runs off 73 balls. This outstanding score included 10 fours and 13 sixes!
Picture Credit- Cricketaddictor.com
#7 David Miller
The date of 6th May 2013 has been carved in the history books of IPL by David Miller like a king. Playing against RCB, he managed to swing the bat for good and hit one of the fastest centuries under this format. He scored a 100 off 38 balls, near to Gayle's record. He was thereafter nicknamed the "Killer Miller" as he slew his opponents in style! After this innings, his team KXIP rode higher and higher on confidence!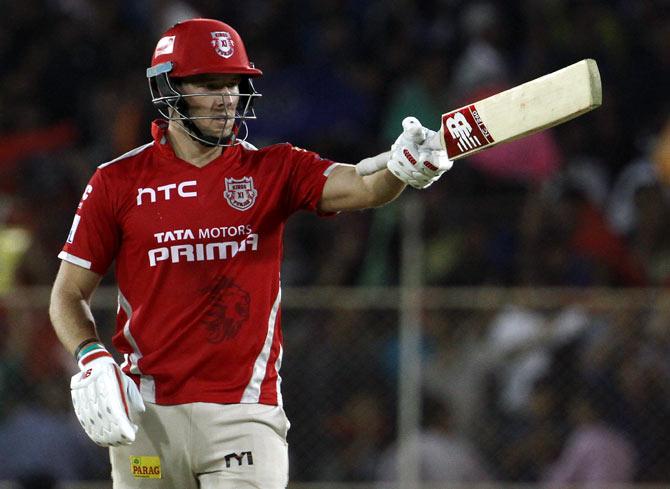 Picture Credit- Rediff.com
We hope that our readers had a pleasant time reading this blog. Team BalleBaazi wants to be your guide to glory. May our players have all the required knowledge and vigor to win big with BalleBaazi this IPL season.