After India knocking Bangladesh out of the tournament, they've made it to the semi-finals. In a must win clash against each other at Chester-le Street, both New Zealand and England would be looking to perform out of their skins.
Talking of head to head clashes between these two, England have only won 3 out of 8 games while New Zealand have won 5 matches.
Too much to Boult for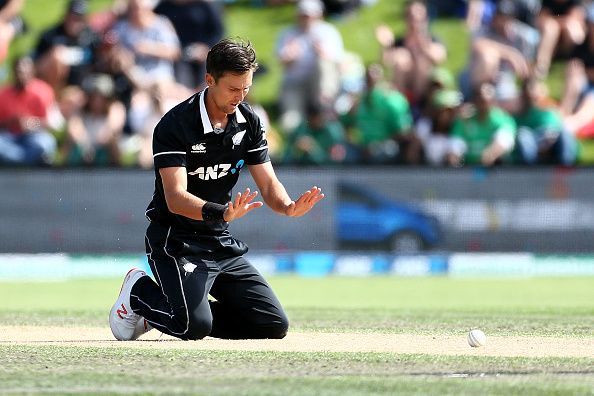 Credits: Sportskeeda
Against the healthy batting line up of England, it's going to be a huge task for Trent Boult to hold them under 300 or 330. He & Ferguson have been in good form throughout the World Cup and would look to derail the English Batsmen. However, the kind of form they are in, the England batters won't mind in taking the toll on the Kiwi bowlers.
Stokes vs Taylor
Credits: NDTV Sports
How Ross Taylor has been for New Zealand is what Ben Stokes has been for England. Their life saver even in the most intense situations of the match. All eyes would be on these two as the crucial battle goes underway. Ross Taylor is World number 3 right now while Ben Stokes is in the batting form of his life.
Prediction
Given the advantage of home conditions and the confidence they're carrying after India's defeat along with Jason Roy back in the hunt, we're putting our bet on England to be the 3rd team to qualify for the finals.
Stay Tuned for our post-match analysis
May the best team win.
Stay tuned for the post-match analysis
Loved the Blog? Let us know in the comments below. Also, don't forget to Download the BalleBaazi App now for the Most Amazing Fantasy Cricket Experience. Lots of Winnings & Offers to Cash In.
Download link: https://ballebaazi.app.link/9KH9MQi3kQ